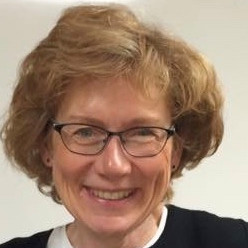 Nancy Mathiowetz
Position:
Principal Consultant
Nancy A. Mathiowetz is a Principal Consultant with Cirque Analytics LLC. She is Professor Emerita, University of Wisconsin–Milwaukee. Nancy received her Ph.D. in Sociology and her M.S. in Biostatistics from the University of Michigan and a Bachelor's degree in Sociology from the University of Wisconsin. Prior to joining the faculty at the University of Wisconsin-Milwaukee, she served on the faculty at Joint Program in Survey Methodology, University of Maryland, and in senior research positions at the U.S. Bureau of the Census and the Agency for Healthcare Research and Quality.
She has served as an expert witness in litigation and regulatory proceedings, all with respect to her expertise in survey methodology. These matters involved class actions alleging false advertising, consumer product safety, unfair competition and price fixing, and patent and intellectual property issues.
Dr. Mathiowetz's research focuses on survey design and methodology, specifically how question wording, questionnaire design, and the methods and mode of data collection impact the quality of survey data. Her research has appeared in numerous publications, including the Journal of Official Statistics, Journal of Business & Economic Statistics, International Journal of Public Opinion Research, Public Opinion Quarterly, Research in Social Science and Disability,and the Handbook of Econometrics.She has served on numerous technical advisory committees, including panels at the National Academy of Sciences, the Institute of Medicine, the National Science Foundation, the National Institutes of Health, the Bureau of the Census, and the Bureau of Labor Statistics.
She served as President of the American Association for Public Opinion Research (2007-2008) and in 2015 was presented with the association's highest honor, the Award for Exceptionally Distinguished Achievement. She is a Fellow of the American Statistical Association. Between 2008-2012, she served as co-Editor, Public Opinion Quarterly.
Dr. Mathiowetz has expertise in the design, implementation, and analysis of survey data, including questionnaire design and testing, sampling, survey design (e.g., methods and modes of data collection) and nonresponse analysis. For over thirty years she has taught courses on survey methodology, questionnaire design, and the analysis of survey data.
Areas of Expertise
Data Analytics
Survey Design & Analysis
Ph.D., Sociology, University of Michigan
MS, Biostatistics, University of Michigan
BS, Sociology, University of Wisconsin, Madison
Membership and Activities
American Association for Public Opinion Research (past President)
American Statistical Association (Fellow)
Public Opinion Quarterly (past co-Editor)