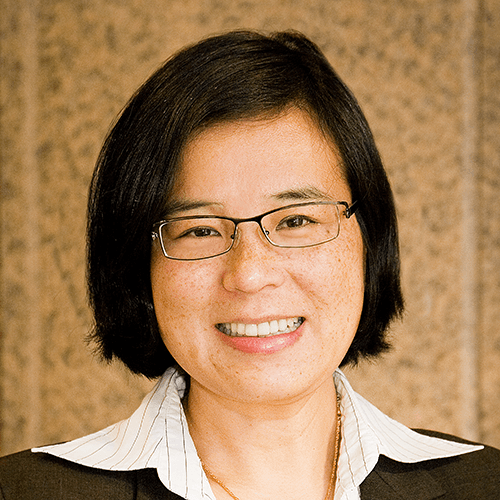 Chen Song
Position:
Senior Vice President
Dr. Song is an economist, CFA charterholder, and expert witness. Since receiving her Ph.D. in economics from the University of Chicago, she has provided consulting and expert testimony in single-plaintiff, multiple-plaintiff, and class action discrimination disputes. Dr. Song has studied labor market definition and has applied techniques in statistics and econometrics to examine companies' employment practices: hiring, pay, promotion, termination, reduction in force, executive compensation, and pension benefits. Additionally, she has conducted pay equity studies to assist companies with identifying potential gender or minority pay gaps. Dr. Song routinely works with various types of HR, time reporting, and large-scale transactional databases to help counsel with wage and hour class actions concerning unpaid wages, meal and rest break violations, and employee misclassification. In California wage and hour class actions, she has applied data and statistical analyses to study issues related to class certification, and to calculate potential exposure to assist with mediation.
Dr. Song has been qualified as an expert witness in both Federal and State Courts, and has testified at arbitration and at trial. For over four years, Dr. Song was appointed by the United States District Court as a neutral Technical Advisor, to assist the Court and the Special Master with a complex employment class action, which resulted in a successful settlement that ended more than a decade of litigation.
Other areas of Dr. Song's expertise include applying complex financial modeling tools, for example stock option valuation, Monte Carlo simulation, event-study in connection with alleged accounting fraud, damages calculations, stress testing, and regression analysis. She has assisted clients with drawing statistically valid samples both in employment matters, as well as in general commercial disputes, and has reliably extrapolated sample estimates to the population with acceptable precision and level of confidence.
Dr. Song maintains a strong affiliation with the academic community. She taught courses on labor economics at the University of California, Irvine, and on financial institutions at California State University, Los Angeles. She currently teaches review courses on risk management for the Chartered Financial Analyst (CFA) program.
Dr. Song is actively involved in community work. She is a board member of the CFA Society Los Angeles.
Areas of Expertise
Class Actions
Commercial Disputes
Damages
Labor & Employment
Education & Certifications
Ph.D., Economics, University of Chicago
MA, Economics, University of Chicago
BA, Economics & Mathematics, Agnes Scott College
CFA Charterholder
Membership and Activities
CFA Institute
CFA Society of Los Angeles
Women's Lawyers Association of Los Angeles
American Economic Association
American Bar Association
Mandarin Chinese (native), English (fluent), French (conversational).